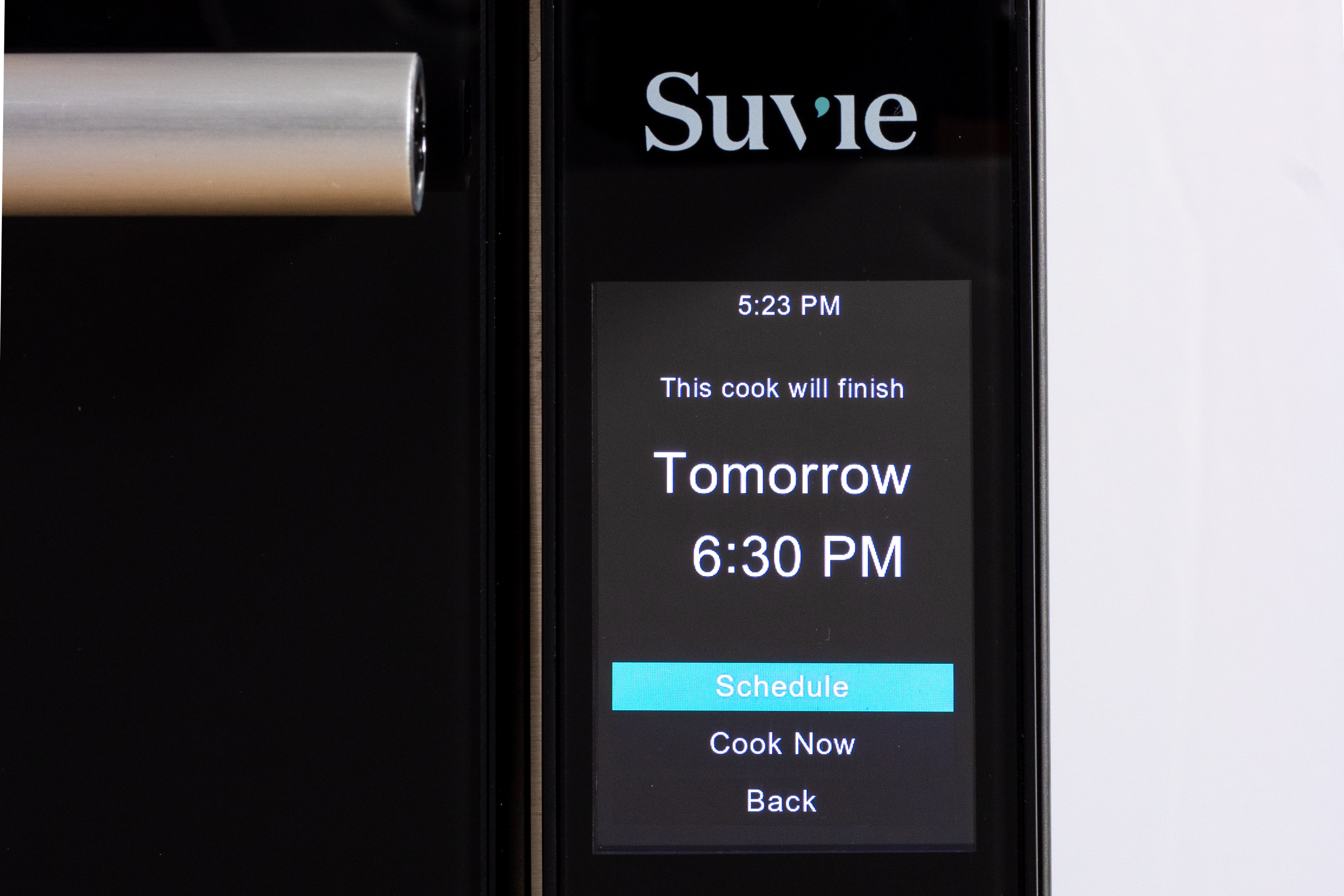 With all modes you can set a schedule ahead of time to keep the items within the sous vide jackets refrigerated. Some of the features mentioned below there is a pause until someone is physically present for the cooking to commence.
Which Modes Can Be Scheduled and Start Cooking Automatically?

The ability to schedule your meal in advance is limited to the following functions:

Sous Vide

Slow Cook

Reheat

Egg Mode

Proof



Which Modes Can ONLY Refrigerate and Require Push-Button Start to Begin Cooking?

Suvie uses a powerful quartz broiler which requires a push-button start for the following functions:

Roast

Bake

Broil

Steam

Suvie Rapid Cook Smart Meals

Due to these high temperatures, and for your safety, you must be present during these phases of cooking. If you have any questions please feel free to reach us at help@suvie.com!