We recommend leaving 1" of space above, 4" on the sides, and 6" behind for optimal ventilation.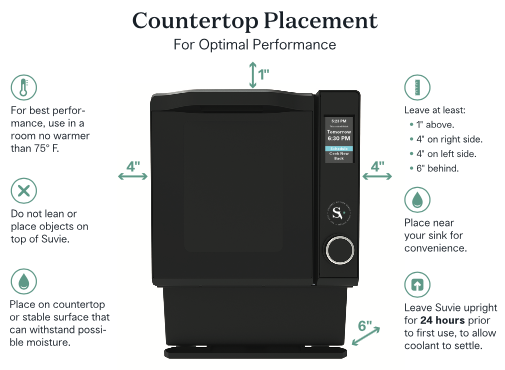 One other consideration to spacing with both Starchie and Suvie is some emanating moisture. This is something to be mindful of if there is delicate cabinetry above.
For connectivity, as long as Suvie and Starchie are in the same room and both connected to WiFi there are no further necessities than that. If you happen to have a router nearby, placing it close to that can be helpful as well.