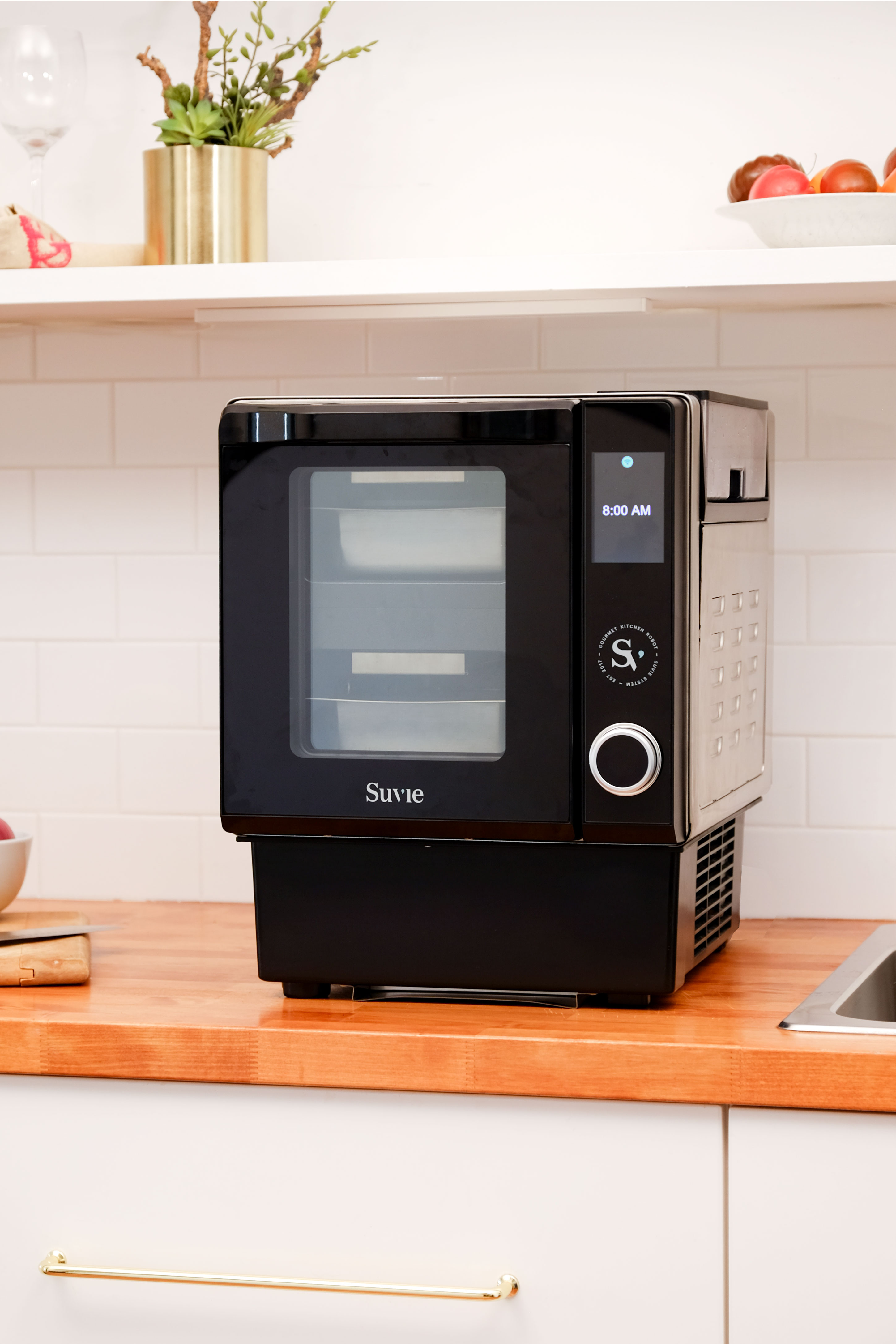 Water Dynamics - The Suvie utilizes water heated which it can heat up toward boiling point, or cool down to refrigerating temperatures (ranging from 40°F-205°F). For refrigeration, Suvie will cool the pockets down to refrigeration temperatures using its system. Suvie is calibrated to initiate and complete operations to fully cook a meal to perfection at the predetermined time utilizing the Schedule Function.


Bottom Heaters

- These reach 200F and are on the bottom of the jacket. It is utilized in egg mode (water does need to be put into the pan however), also to warm & reheat.
Water Dynamics & Bottom Heaters - The elements of sous vide, and egg mode, and slow cook all utilize both these elements to slowly and evenly cook each dish.


Broiling Plates - The quartz broiler plates on the top of the jackets can get up to 450°F. These are used with many functions in tandem with the bottom plates. The broil function uses the broiler alone.


Broiling Plates & Bottom Heaters

- Suvie in its two jackets have a quartz broiler above and heating plate below. These are used in tandem for Roast, Bake, Defrost, Frozen to Cook.