While Suvie V2 is certainly versatile, there are certain configurations of cooks you cannot achieve due to cooking with one functionality inversely impacting the other. We are not enabling certain functions when paired with others as we want to ensure the best results while cooking! The following will be a guide of the various kinds of cooks you can achieve concurrently.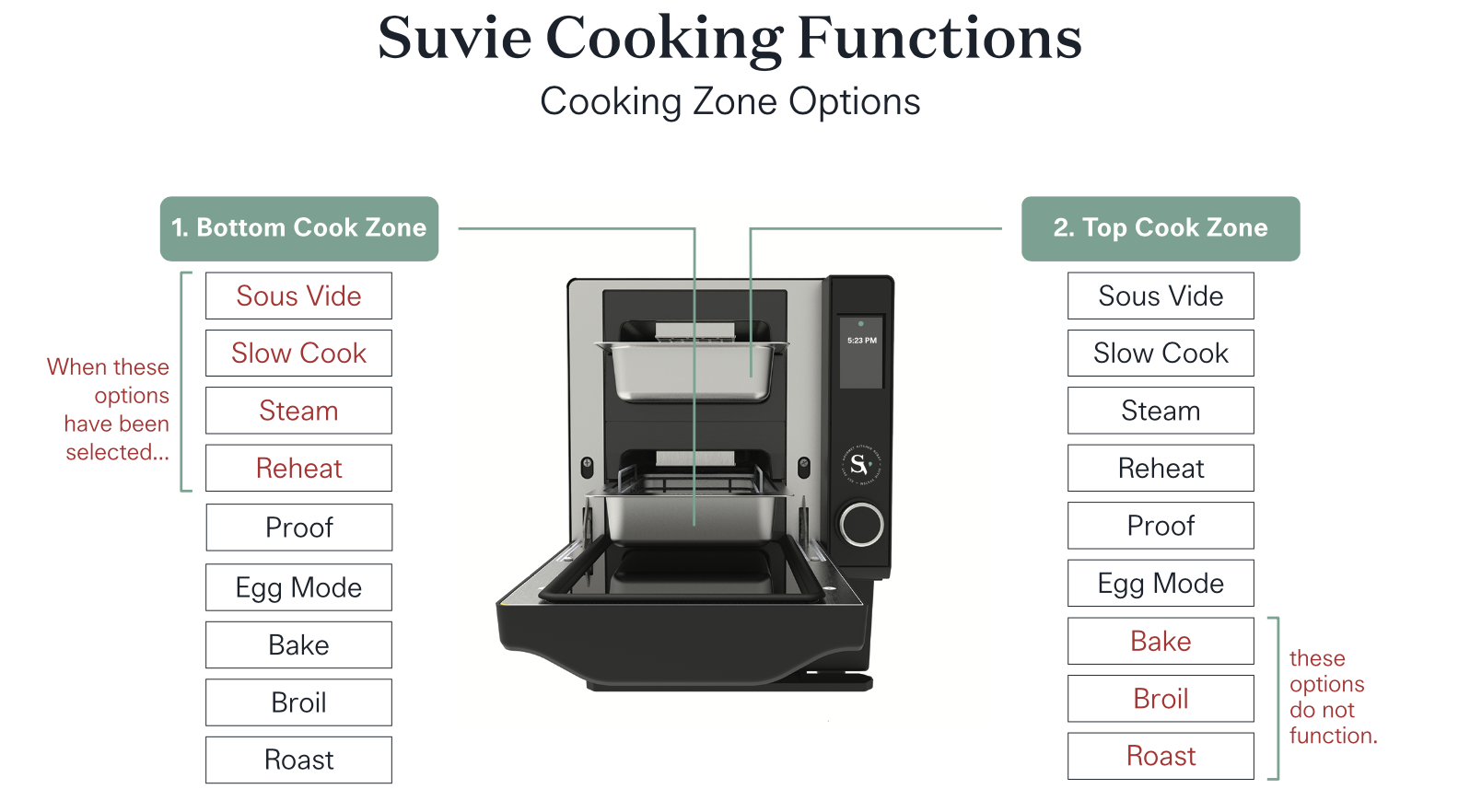 Due to Suvie having one circulatory system for its distribution of heating and cooling liquid. The bake broil and roast mode can impact the temperatures of water being used inversely in the opposition zone. When using bake, broil and roast, the water based cooking methods are impacted. We have designed our meals, and UI with this in mind and will prompt you to use zones accordingly, but these are things to keep in mind when planning.

If there is a recipe you think requires use of non-available zones please reach out to us at help@suvie.com, there we are happy to suggest a way to utilize Suvie with that recipe!