With the Suvie mobile app, you can control meal scheduling anytime and from anywhere throughout your day. You can also access 1,000s of recipes from the Recette blog or order your next Suvie Meals on Suvie Planner.
Adjust Dinner Completion Time
If your plans change and your arrival time will be later than the already set meal completion time, it's easy to make a change in the Suvie mobile app.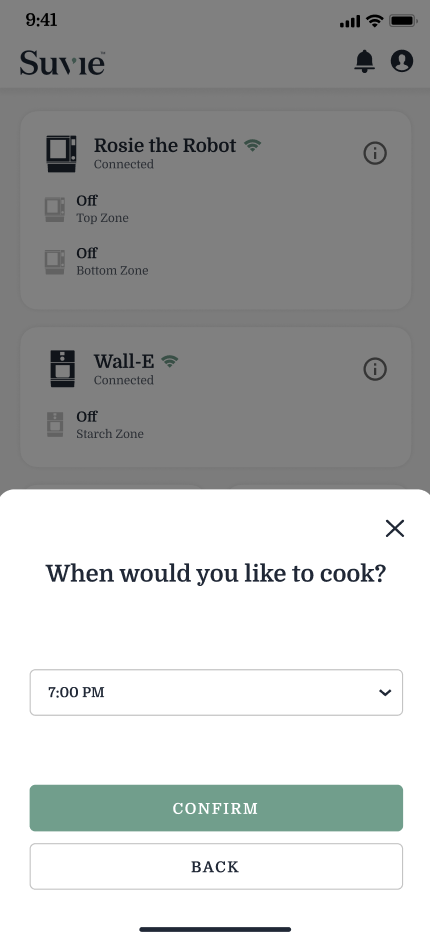 Monitor the Status of Your Suvie
The mobile app always informs you on the progress of your meal. You can see if the food has begun cooking, the time remaining, and know the moment it's ready.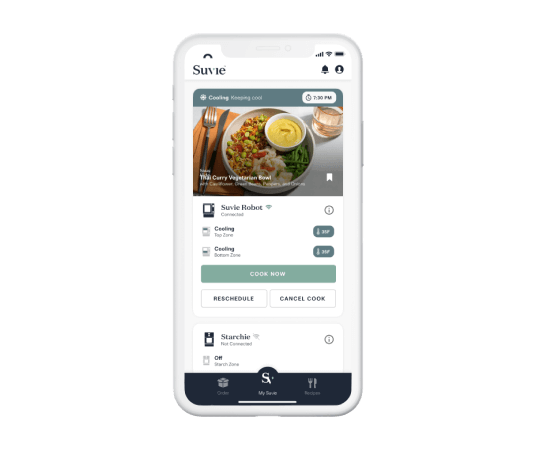 Mobile App Updates
Suvie is actively working on new features to enhance your experience. Your app will automatically update with the latest updates to the app from the Apple or Play store.