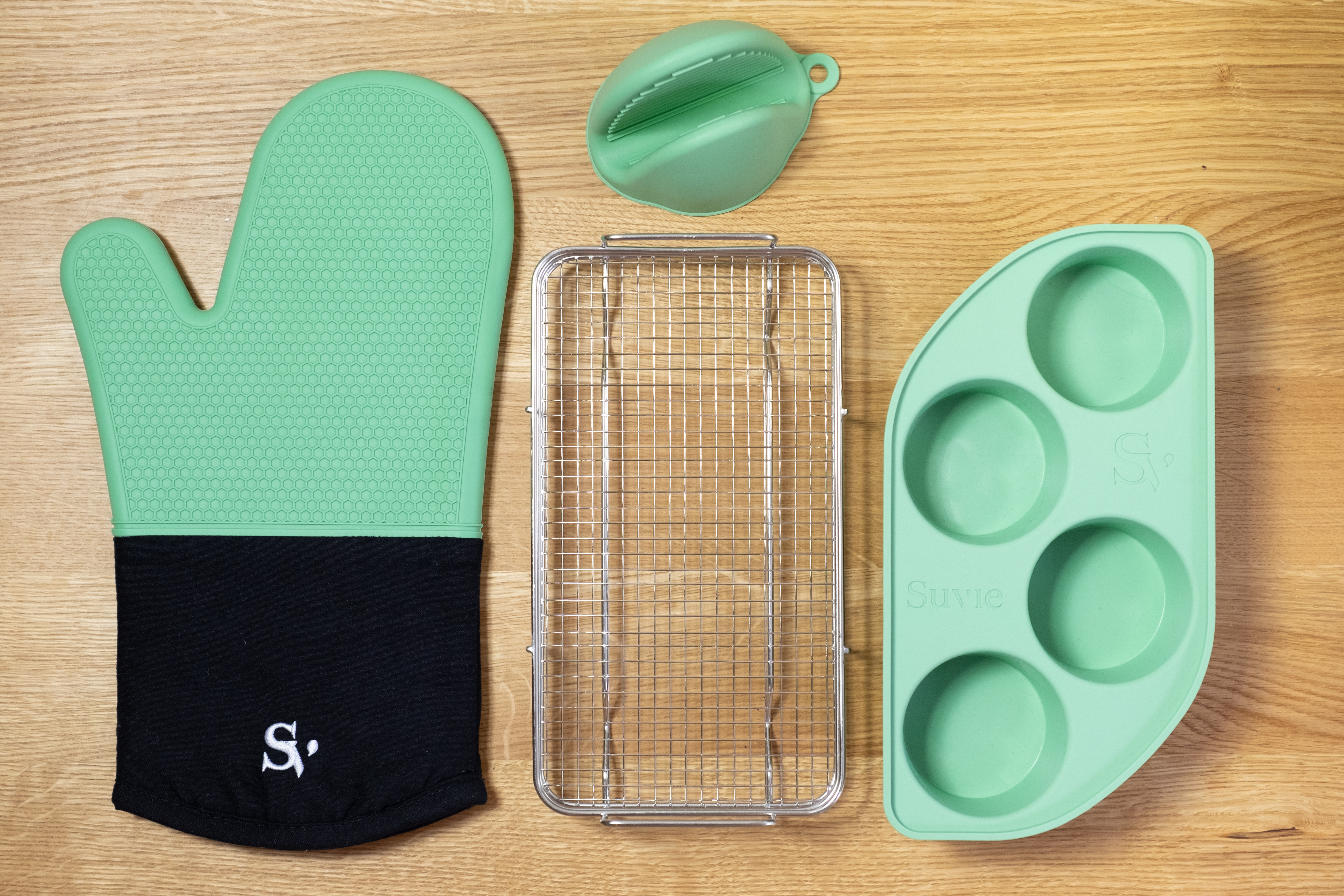 Sous Vide Egg Tray

- Would you like signature sous vide egg bite? These make the most perfect eggs, utilizing a warm water bath over a period of time which encircles the weighted tray. You can put in just an egg, or get creative in adding your milk of choice, veggies, cheese. The options are limitless and it makes for a great way to start the day!

Roasting Rack

- This can be utilized for proteins or vegetables to allow juices and fluids to accumulate below keeping these items high and dry!

Oven Mitt and Pan Grabber

- A lot of Suvies' functions put off a lot of heat and to handle with care requires an Oven Mitt or Pan Grabber. We've created some snazzy customer ones for your use!