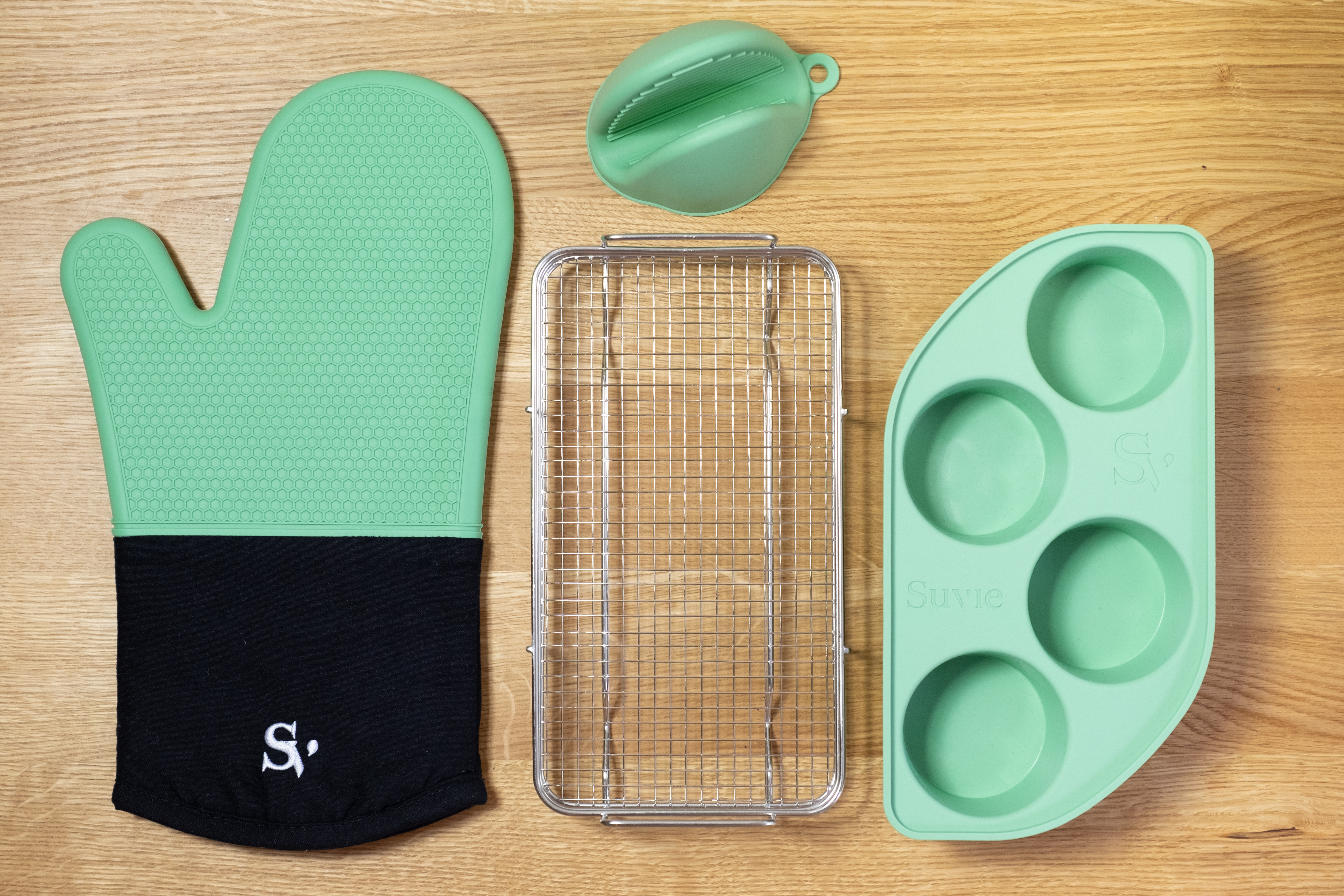 We currently offer an array of useful accessories for Suvie including a custom, weighted egg tray, roasting rack, oven mitt, and pan grabber.


Sous Vide Egg Tray can be used to make signature egg bites with any type of filling imaginable. From rich cheddar cheese to savory sausage to smoked salmon, start your day off right with a delicious egg bite.


Suvie Roasting Rack is an invaluable tool for allowing air to circulate around ingredients and for elevating them closer to the heating element. When roasting meat or vegetables we recommend using the roasting rack to get the best results.


Oven Mitt and Pan Grabber are essential for safely removing pans from Suvie. Whether you need to peek inside a pan with the grabber, or remove a whole host of items the Suvie with the mitt, both items will keep you safe.