You can select Suvie dietary preferences from a drop-down menu below the weekly calendar in your Meal Planner. To access that menu, you must first select a week that is not skipped: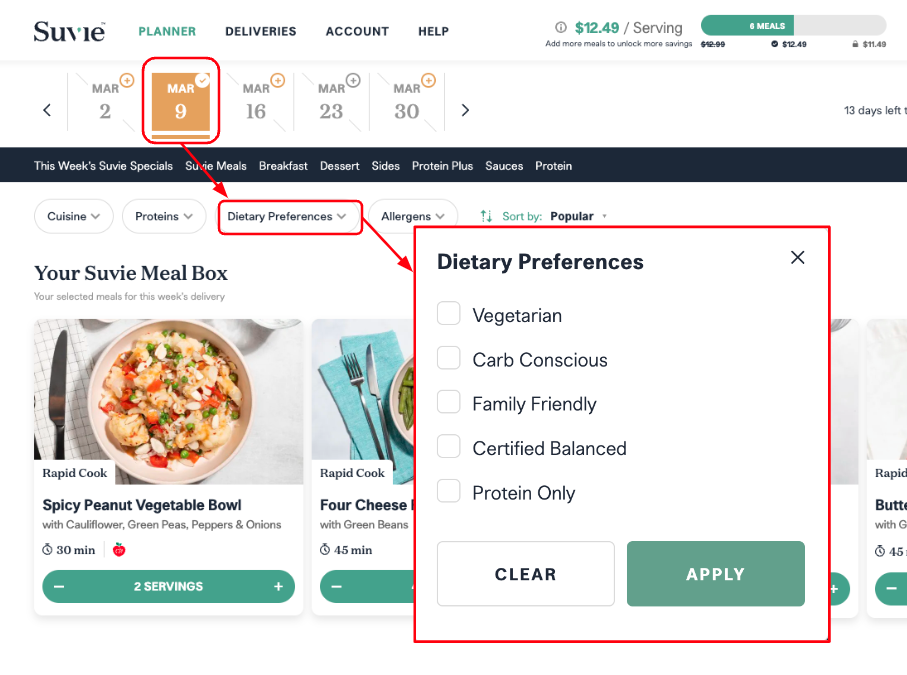 You can also select dietary preferences from your Account settings: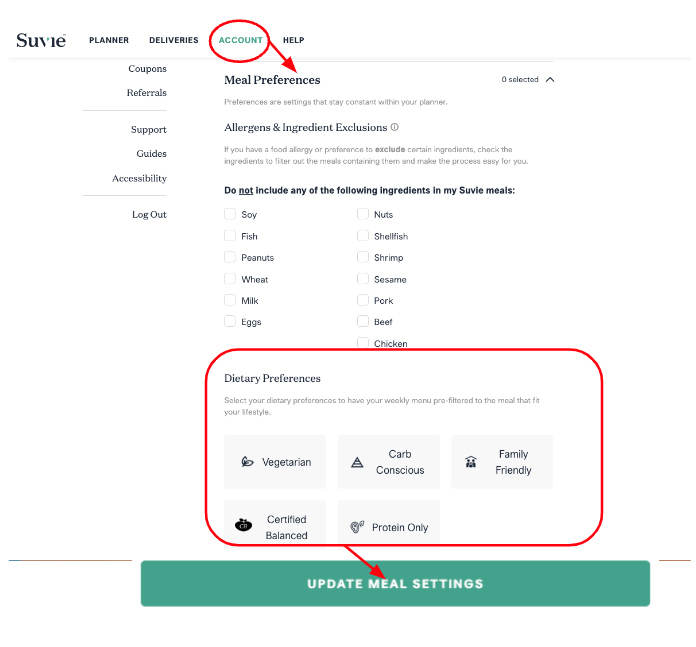 Vegetarian
Vegetarian meals do not contain any meat or fish products. These meals may contain egg or dairy. Click on the meal photo to view the ingredient list for each meal.
Carb Conscious
Carb Conscious meals contain 30g or fewer net carbs per serving. Net carbs are the number of carbs minus dietary fiber.
Family Friendly
Family Friendly meals are selected to appeal to the whole family, even picky eaters. We are sure not to include meals with a lot of spice, and always try to include some delicious vegetables!
Certified Balanced
Certified Balanced meals meet per-serving requirements for total calories, sodium, and % calories from fat as set by Dr. Angela Fitch of the Mass General Weight Center and Harvard Medical School to make it easier for you to live a healthy lifestyle while cooking with Suvie.
Protein-Only
A selection of our best selling proteins, protein-only meal sets with sauces and some other special options.
If you have any questions, please contact Suvie Member Services at help@suvie.com.