We're sorry to hear you are missing a meal card, happy to help! There are two easy ways to find the cook settings for your Suvie Meal.
1. Find them on the Recette Blog:
All the cook settings and preparation instructions are stored on the blog, click here to access and search for them.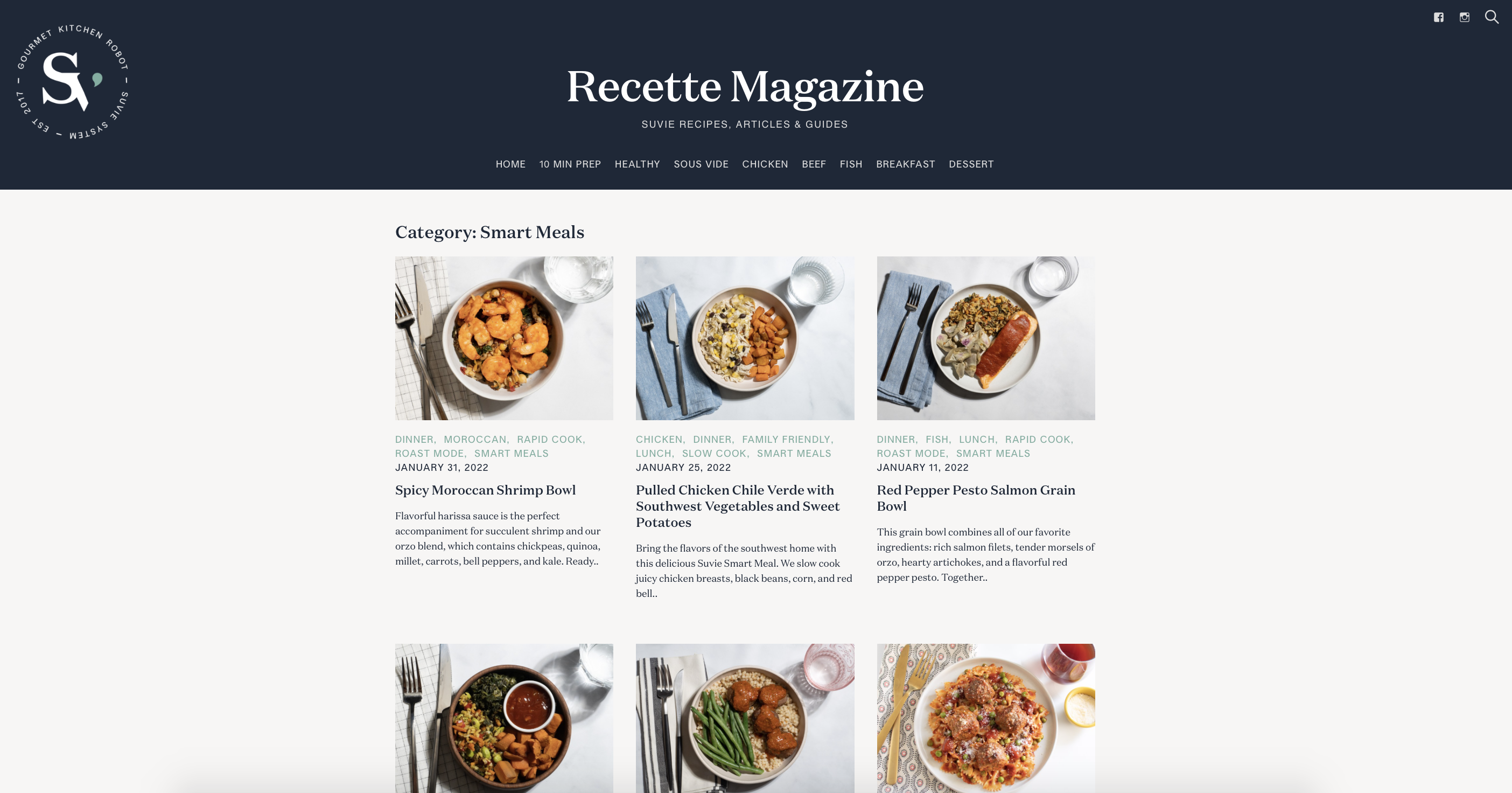 2. Load Settings Straight from Your Suvie Device
Additionally, all cook settings for all Suvie Meals and add-ons are stored in your Suvie. To access the cook settings, follow these steps:
Turn the control knob to access the menu and select Suvie Meals

Navigate to the cook settings based on protein type (beef e.g) or meal type (breakfast, dessert e.g).

Follow the remaining prompts on the display